Description
FOR AGES 7-10
Designed to meet the needs of both beginning and experienced musicians, our introductory choir sessions provide our youngest singers the opportunity to explore vocal technique, music theory, and rehearsal skills in a small class environment designed to develop their skills and prepare them for singing in a larger group ensemble with confidence. Students interested in continuing with MYC after completing a session of introductory choir are provided a choir placement upon completion of the class. Some students enroll in introductory choir multiple times, others go on to a performing choir immediately.
Our summer sessions meet for one week, Monday – Friday from 9am to noon with the final hour of Friday's class shared with parents and guardians. Class is held at MYArts, 1055 E Mifflin Street. Music, snack, and supplies included with tuition.  Choose the session week that works best for your family:
Session 1: June 26 – 30 [REGISTRATION CLOSED SINCE THIS SESSION HAS ALREADY BEGUN]
Session 2: July 10 – 14
Session 3: July 17 – 21
Tuition is $190 and financial assistance is available. Please complete and submit the assistance application included in the registration process.
REFUND POLICY
Cancellation 14 days or more prior to the start of class: full tuition will be refunded.
Cancellation less than 14 days prior to the start of class: 50% tuition will be refunded.
Tuition becomes 100% nonrefundable the date class begins for your chosen session.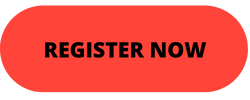 Questions? Email Lynn Hembel.